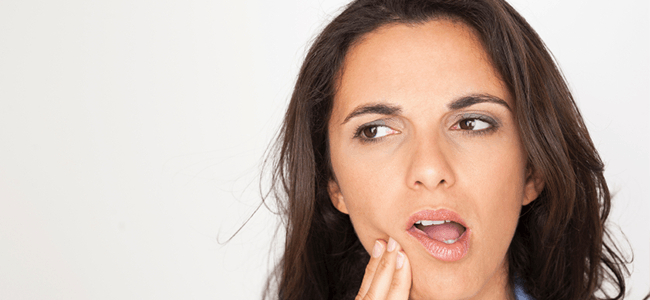 Temporomandibular Joint dysfunction is said to affect up to a quarter of the North American population.  Common symptoms include headaches, pain & noises in and around the ear, tenderness of the muscles associated with the jaw, as well as dental sensitivity and pain.
Causes of TMJ disorders are varied and may include:
Traumatic injury to the lower face and jaw
Poor alignment of the jaws and / or teeth
Malpositioned wisdom teeth
Stress
Past dental restorations not done in harmony with natural dentition
Tooth wear

TMJ  dysfunction symptoms may include:
Facial pain
Difficulty chewing
Limited mouth opening
Joint tenderness and pain
Locked jaw
Clicking / Popping of jaw joints
Inability to bite all the way down
Changing bite
Uncomfortable bite
Tinnitus (ringing in ear)
Heightened tooth sensitivity to hot and cold
Loose teeth
Broken teeth
Gum recession
Bone loss around teeth
Treatments for TMJ dysfunction are varied depending on the individual diagnosis.  Our goal is to achieve comfort and normal function using the most conservative and least invasive treatment possible.
Treatment may include bite analysis, night guards (orthotics), and adjustment to the biting surfaces of the teeth.  More complicated situations may involve orthodontics or comprehensive restoration of a patient's dentition.
The doctors at Harbourside Dental Group have undertaken advanced training in recognising and treating TMJ disorders at the world renowned ID Pankey Institute – www.pankey.org – The institute specialises in the study of occlusion (bite) and treatment of TMJ disorders and is recognised as a world leader in this field.
Get In Touch With Us Today!