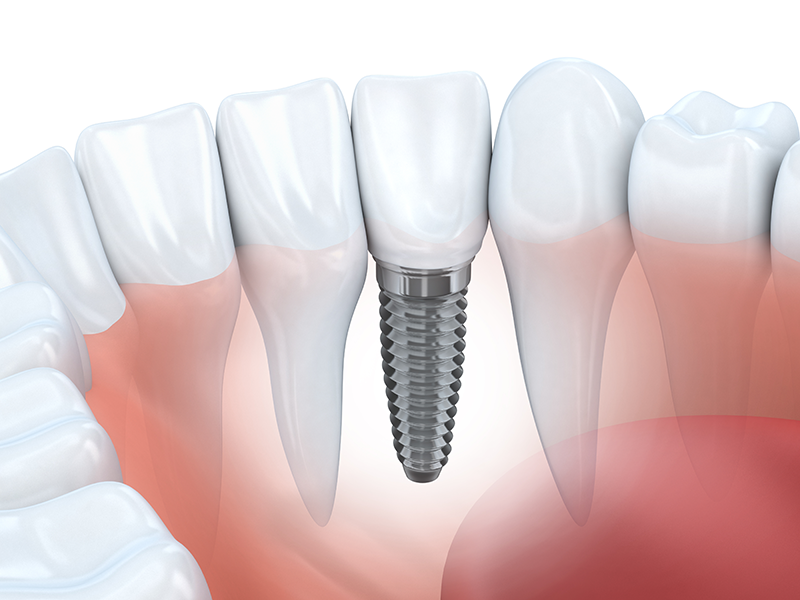 When one or more teeth are missing,
dental implants
can be a wonderful way to restore your smile.  The implants are small titanium posts which are placed onto the jawbone in the open space.  They, in effect, provide a root onto which we are able to place ceramic crowns.  These crowns look and feel like real teeth and can be a good aesthetic restoration.  Implants can also eliminate the need to cut down, or prepare, adjacent teeth required when creating a bridge.  They are a very conservative way to replace lost teeth.
Dental implants can also be a great way to support full or partial dentures thereby eliminating loose fitting appliances.
Our dentists at Harbourside Dental Group have undertaken training in both the surgical placement and restoration of implants. In many cases you will not be required to see an out of office surgeon for the implant procedure, even when special techniques (such as bone build-up) are required prior to implant placement.  In cases when specialist services are required, we will coordinate the process for you to achieve the desired outcome.
Get In Touch With Us Today!