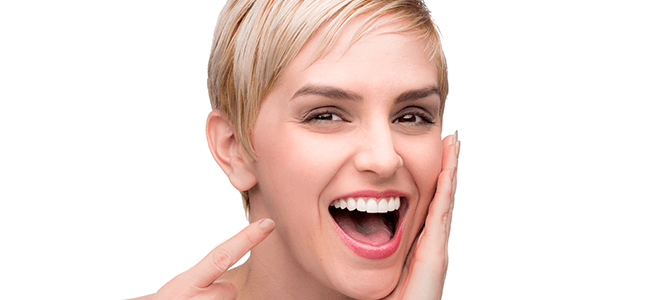 Porcelain Veneers
are semi-translucent shells of porcelain that are bonded directly to the front surface of your teeth.  They can be very thin and may, in some cases, require minimal or no tooth reduction prior to application.  The semi-translucency allows us to match the light transmitting properties of the natural teeth, making them virtually undetectable, which results in exquisite, natural aesthetics.
Although veneers are the hallmark procedure of cosmetic dentistry, their incredible strength can make them the ideal way to restore teeth to their ideal form and function.  Veneers can be used to close spaces, repair broken and chipped teeth, replace worn enamel, cover stained or discoloured teeth, as well as reshape crooked and misaligned teeth.
Placing veneers requires a high degree of technical skill as well as a thorough understanding of natural aesthetics.  Our dentists at Harbourside Dental Group have undertaken countless hours of education developing their experience in this procedure.
Get In Touch With Us Today!