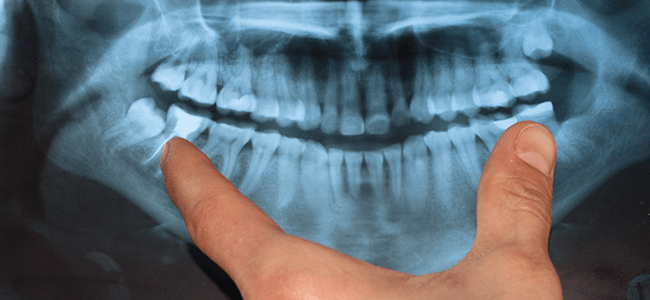 Oral surgery can be a great solution to certain dental conditions, and our team at Harbourside Dental can be trusted to take care of you every step of the way.
Wisdom teeth extraction is among the most common oral surgery procedures we perform in our office. The most common reason a patient would have their wisdom teeth removed is if the teeth are impacted (impacting adjacent teeth), but there can be other reasons too. Impacted wisdom teeth can cause pain and other issues, which is usually why people have them removed early, before the roots are fully developed. Our team will take x-rays of your teeth to determine if oral surgery will be necessary.
Oral surgery can also be used when replacing missing teeth with dental implants, where we place an artificial tooth root into the bone of your jaw. Dental implants are the closest you can get to a real tooth and they last much longer than other tooth replacement treatments, making them an increasingly popular choice. Dental implants can also be used to support full or partial dentures to ensure they stay in place.
We also provide periodontal surgery, and in certain cases, conditions such as TMJ, sleep apnea, and overbite/underbite can require oral surgery too. When you visit us for your appointment, we will be able to assess your situation in further detail with you, as each situation may require different dental treatment.
We are able to perform most oral procedures here in our office. In the event you may need further services from a specialist, you won't need to worry, we will coordinate the process for you.
Get In Touch With Us Today!